Ontario Cycling's Provincial Road Championship is returning to the area this weekend.  
Patrik Zimmermann, Marketing & Communications Manager, says about 300 cyclists from across the province will be here.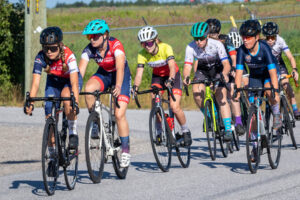 "We had been there last year with the inaugural provincial and it was a great time. The community was super open and welcoming," he says. "The feedback was great. People were quite happy about how the courses were laid out. There was no question about going somewhere else. We were pretty clear about wanting to come back."  
There are three events including the Time Trials on Friday in East Ferris, the Criterium on College Drive on Saturday, then back to East Ferris and Callander for the Classic Road Race on Sunday.  
Spectators are free, with Zimmermann pointing out the Criterium, which takes place on a 1.2 km loop at Nipissing University and Canadore College, is action-packed. 
"It will be fast. There will be a lot of action. There will be a lot of riders overtaking, going off to the front and falling behind," he says. "It will be super exciting."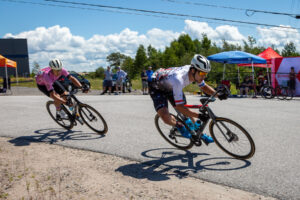 Zimmermann says people may also get a glimpse of some potential "Tour" competitors.  
"I'm talking about the Tour de France," he says. "Brett Stoppa is already a rider who is racing in Europe and did a couple appearances in minor races. It could potentially be that there are young riders at the race that might have a shot at one point."  
Stoppa is one of two local riders taking part with para cyclist Kevin McKenna also competing.  
"We are thrilled to have this event return to our city for the second consecutive year, and we encourage the local community and cycling enthusiasts from across Ontario to visit North Bay this coming long weekend," says Tanya Bédard, Executive Director, Tourism North Bay. 
College Drive will be closed from 7 am to 3 pm on Saturday, with spectators encouraged to park along Cedar Heights Road which can be accessed via Hwy 11 north. 
For more information on the races visit: https://ontariocycling.org/2023-provincial-championships-race-courses/