Nipissing is about to offer a new program that the university says is a first of its kind in Canada.  
It's called the NeuroTech Micro-Credential Program and Nipissing is partnering with Queen's University to offer the program, which looks to address knowledge gaps in the growing neurotech sector.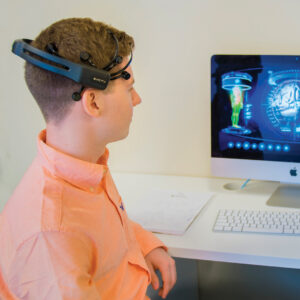 "Building on the strong tradition of teaching and research in the areas of neuroscience and psychology in the Faculty or Arts and Science at Nipissing University, we are thrilled to join the team offering this innovative micro-credential in neurotech," says Dr. Andrew Weeks, Psychology Program Chair, Faculty of Arts and Science, Nipissing University. "We look forward to enhancing regional access to the broader North Bay, Nipissing and Northeastern Ontario communities, by hosting a capstone project course, a key part of the micro-credential, on our campus in the coming months." 
Officials say the program provides individuals the opportunity to upscale their skills and improve their understanding of foundational neuroscience and ethics.  Nipissing says the field is gaining increasing prominence with initiatives like Elon Musk's Neuralink and Meta Reality Lab's use of neural signals to enhance virtual reality applications.  
Applications for the program are now open, with online courses starting in January.  
Western and York universities are also involved.