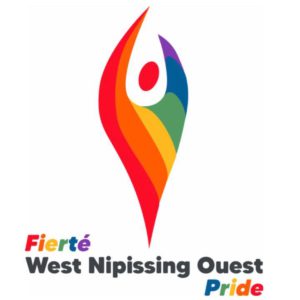 June is officially Pride Month in West Nipissing.
All of council unanimously declared to make it official on Tuesday, celebrating and supporting the rights of every citizen in the community.
The decision came after a presentation from Lynne Gervais, WN Pride's Vice President and Treasurer, and her son, Michel, who's one of the WN Pride's directors. The two shared a brief history on WN Pride, what it has accomplished and their plans for 2021. 
For Renée-Anne Paquette, WN Pride's President, it was an emotional experience. 
"This is the second year in a row now we're putting on Pride events. And every time I hear or watch the proclamation, It's always very emotional," she said. "As a member of the LGBTQ2S+ community, it's the acknowledgement. The celebration. It's knowing your community is behind you and supporting you and the community you're in. Having that said, heard, and approved is just heartwarming." 
Paquette says it's more than just a month. 
"It's acknowledging we're here. We're trying to do good. We're trying to educate. We're here to let that younger generation know we're here for you and it's ok if you're a little different. It's ok that you don't fit within that box society sometimes draws up for us. We want you to be colourful. We want you to be you. We're here if you need support in that," said Paquette.
Paquette says that having those allies at an early age is helpful to future generations. 
"I go back 20 years in my first coming out in my community and there weren't organizations like this that existed. To know that [they] have allies, have support, have organizations they can reach out to is so, so important," she said. "Now young people have an avenue, a support system in place. That's what we're here to do. Not only for that person but for their family as well. It's not always easy to understand or comprehend. We're there as an organization to support people as best as we can and educate our community and say 'hey, we're not all from the same mould but that's what makes the community awesome and vibrant.'"
For a list of events, including Saturday's flag-raising, visit WN Pride on their Facebook page.