"Our board is turning the corner towards the restoration of public confidence in our system," said Chair of the Near North District School Board, Jay Aspin.
In 2019, the Near North District School Board reached out to the Ministry of Education for support regarding the challenges it faces with respect to governance, human resources practices and financial accountability.
Minister of Education Stephen Lecce has now released the final report containing the findings of the appointed special advisors.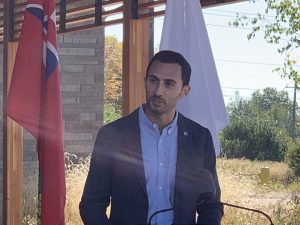 "We engaged the Ministry and are grateful for its valuable assistance with this report," said Aspin. "With continued support and strong leadership from our recently appointed Director, we are confident that we are firmly on route to providing the best educational opportunities for the students of our Near North District School Board."
The special advisors met with or heard from over 2,200 people, including families, students, staff, board committees, unions and staff associations. They found the NNDSB is "making improvements to its operations by focusing on inspiring leadership, multi-year strategic planning, evidence-based decision-making and monitoring measurable goals."
The ministry says the final report "includes advice and recommendations to help ensure the board has the tools it needs to make necessary changes and improve public confidence in the Board and in Ontario's publicly-funded education system."
The Minister of Education has requested that NNDSB provide written reports in May, September and December of this year, detailing its progress in implementing the special advisors' recommendations.