As a staple of the Men's Nipissing Lakers hockey team, the women have stepped up to host their own Military Appreciation Game.
"We're really looking forward to it," Katie Heppner, a third-year defender said. "We're super excited about this opportunity to be able to raise money for the Military Family Resource Centre (MFRC)."
"We often go watch the guy's game and we're always wondering 'when are we going to get this opportunity?'" she continued.
"It's a great opportunity for the women's team and we are really excited we have the opportunity to play in this game," head coach Darren Turcotte said. "We've never really cut corners when it comes to detail, so when we found out we were playing the game, we did a lot of little things that will hopefully make the game exciting."
"We have a relationship with the military because we have done team-building with them in Petawawa," Turcotte continued. "We are extremely fortunate to have had that opportunity and this is a great chance for us to give back to them."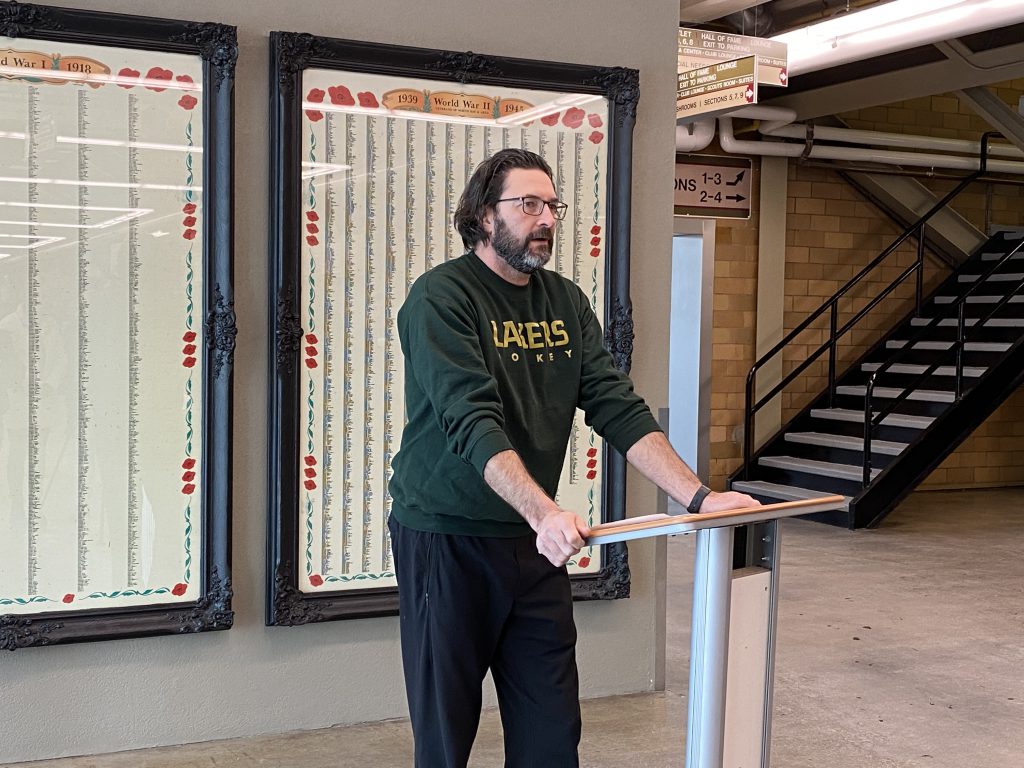 The team, much like the men's, will don military-themed jerseys to be auctioned off during the game. The design mimics the snow camo used by Canadian Forces. Until the women skate out, however, only the team and coaches have seen the jerseys.
Colonel Mark Lachapelle, the commander of 22 Wing, CFB North Bay, is excited to see the jerseys in action.
"I grew up as a hockey player and I have played in the area for some time," he explained. "Putting on the uniform for your country, it's kind of the same feeling. You have pride in your team and the greater good of what you are doing for the community. Having the opportunity to show up to work every day and know you are protecting your community and doing all you can to serve Canadians is truly special."
"Ladies hockey has come a long way and we continually see the vast improvements in the program for them," Lachapelle explained. "It gives an opportunity for the younger generation to see this game and maybe spark an interest in a game that is really important to Canada and the military."
Lachapelle adds the contribution of women in the armed forces has a huge impact across the country.
"The Canadian Armed Forces really values, no matter your gender, what your contribution to the team is," Lachapelle said. "We think of it as a team and family atmosphere and the gender differences bring that diversity and different thought processes to operations around the world."
Members of the military will be on hand to take in the matchup between the Lakers and Waterloo Warriors at 7:30 p.m.